A man in his fifties has become the third victim of Storm Eunice in England after debris struck the windscreen of a car he was travelling in.
Merseyside police said the incident happened in Netherton.
A woman in her 30s was killed earlier in Haringey, North London after a tree fell on her car.
Another man in his 20s in Alton, East Hampshire died when a large tree came down and crushed his vehicle.
Meanwhile, The London Fire Brigade has declared a "major incident" due to a deluge of 999 calls as Storm Eunice continued to wreak havoc across the capital and the rest of the UK.
The capital's fire brigade said they took 550 calls between 10:30 and 13:00, which is more than the average number usually taken in a 24-hour period.
High winds ripped a hole into the dome of London's O2 Arena and part of a Kent power station collapsed after damage caused by a strong gust.
The English actress, 78, is best known for her roles in six films of the Carry On series as well as Bond films The Spy Who Loved Me and Never Say Never Again.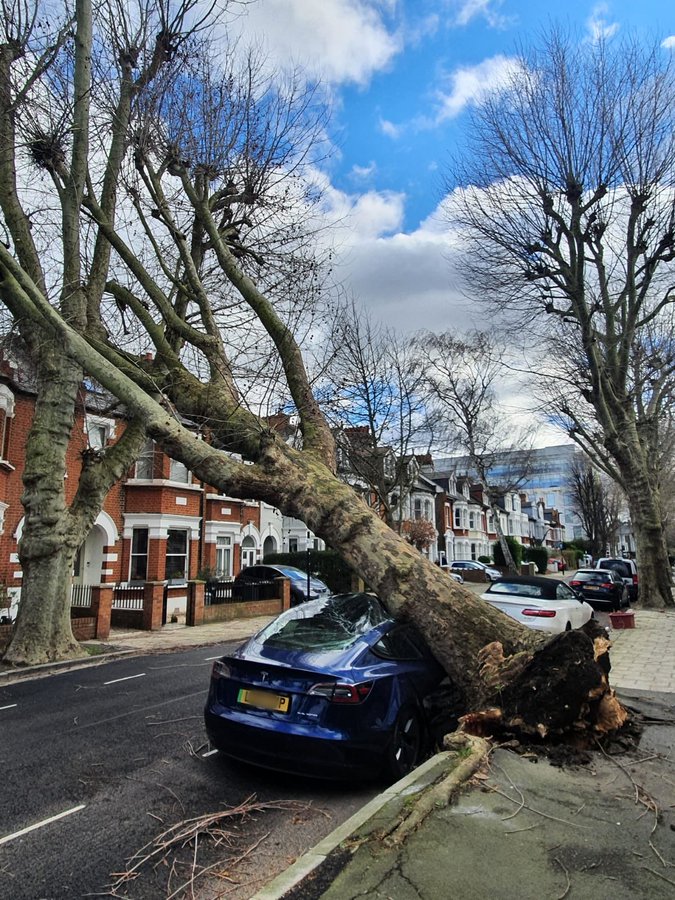 Leon said it was an "extraordinary" sight as an uprooted tree crushed a car only 20 feet from where she had been outside her home in the London borough of Hounslow.
"It was like a horror movie," she told the PA news agency.
Leon took to Twitter to share a photo of the toppled tree which had decimated the bonnet of a blue Tesla.
Please follow and like us: