The UK government is backing an advertising campaign urging Nigerian women and girls to find jobs at home instead of "risking a life of modern slavery" in Britain.
Posters are to be placed in schools, churches and marketplaces in an attempt to reduce human trafficking, sexual exploitation and forced labour
The campaign focuses on "aspirational stories of women who have established successful careers in Nigeria", according to the Department for International Development.
The Not for Sale campaign is supported by UK aid and involves the National Crime Agency and the UK's Joint Border Task Force as well as Nigerian law enforcement.
One of the stories featured in the posters, TV and radio adverts relates to Gift Jonathan, a single mother who was raped and tortured while attempting to get to Europe but has since returned to Nigeria and found work as a pastry chef.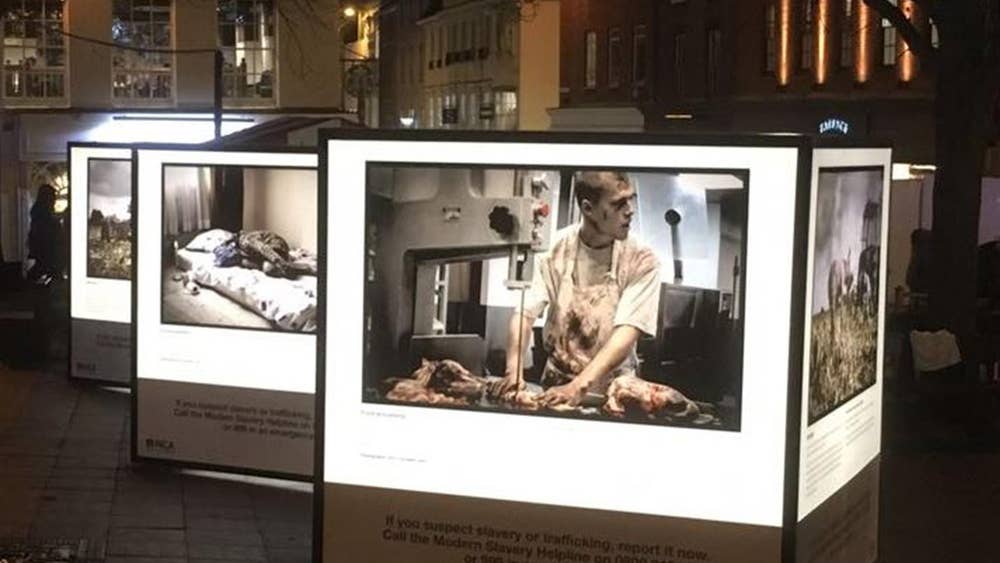 "Three years ago, I was a single mother with two children living with my widowed mother," she said.
"Things were so hard that when my friend told me about travelling to Germany, guy I moved! We only made it to Libya. I was sold, raped and tortured. I saw many Nigerians die including my friend Iniobong.
"When I made it to Nigeria, I met with people who registered me in a vocational centre and encouraged me.
"Today I'm a baker in Benin making enough money to take care of my family. My boys will not grow up to be ashamed of their mother. My name is Gift Jonathan and I am not for sale."
Nigeria has one of the highest figures for modern slavery in Africa and is one of the top five countries of origin for modern slavery victims reaching Europe and the UK.
In 2018 alone, 208 Nigerian nationals were identified as potential victims of trafficking in the UK.
Penny Mordaunt, the international development secretary, said: "Modern slavery is one of the greatest human rights abuses of our time.Modern slavery in the UK
"UK aid is working in partnership with the National Crime Agency and Nigerian law enforcement to stop it at its source.
"Together we are tackling the root causes of dangerous migration to prevent vulnerable women and girls from becoming targeted by traffickers.
"The benefits of this will be far-reaching – preventing regional instability and helping us tackle modern slavery here in the UK."
Credit: Independent
Please follow and like us: